Most people's lifestyle nowadays is so hectic that there's hardly any time for relaxation. A lot of my friends complain that they don't have time to go to the salon or shop for their necessities because of their heavy workload. There're those who can't even go on important errands. It's not entirely hopeless since people can always shop online. Wherever you are and whenever you want, with just a computer, tablet, and mobile phone on hand, you can buy almost anything you need and want in your favorite online store. There're really many advantages to
online shopping
especially for busy individuals like me.
If you're into online shopping, there's this website you can visit where you can save a lot because they provide
coupon and voucher codes
and offer discounts. It's called iPrice. They're actually a global group with websites in Singapore, Indonesia, Malaysia, Philippines, Thailand, Hongkong, and Vietnam. They help you to find what you want and then they hand you over to their trusted e-commerce partners to actually buy those items. It's a platform where you'll find everything you need from the most trusted online stores in Asia. Among the categories to choose from are Electronics, Clothing, Shoes, Bags,  Kids and Toys, Sports and Outdoors, Home and Living, and Beauty. It's also the best resource for Accessories like watches and jewellery. If you're fond of gadgets, they likewise have it all here.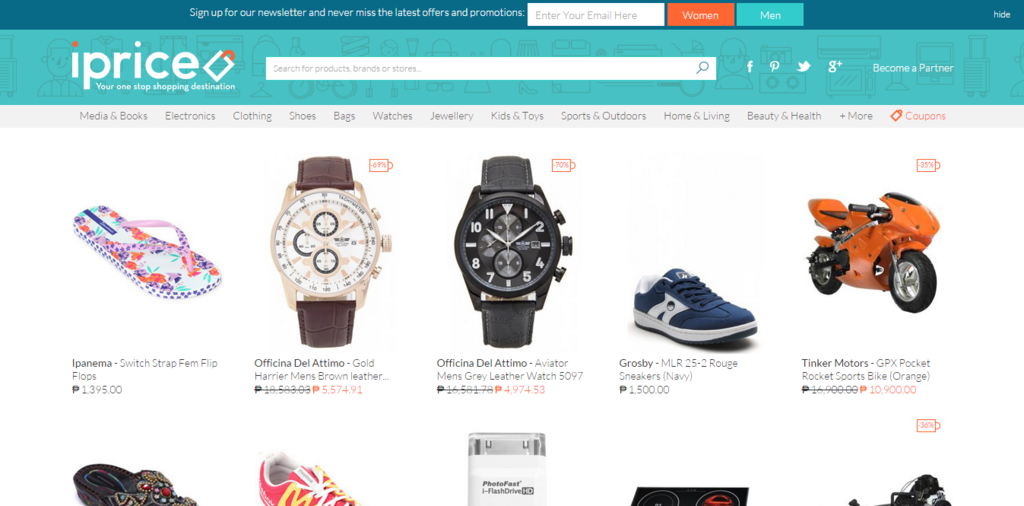 For shoppers in the Philippines, shop at
iPrice Philippines
. They offer the latest and best coupons, discounts, and voucher codes from popular online stores like Zalora, Lazada, Bebe, Foxysales, and Jacob Time. Coupons are updated and marked active while those that're expired are marked "Recently Expired". They have so many amazing deals and shoppers can get discounts of up to 70%. Go through all the coupons and once you see the coupon you like to avail, click "Get this offer". You'll then be redirected to the chosen online store. Another great thing about iPrice is that they don't require any membership so everyone's free to shop.