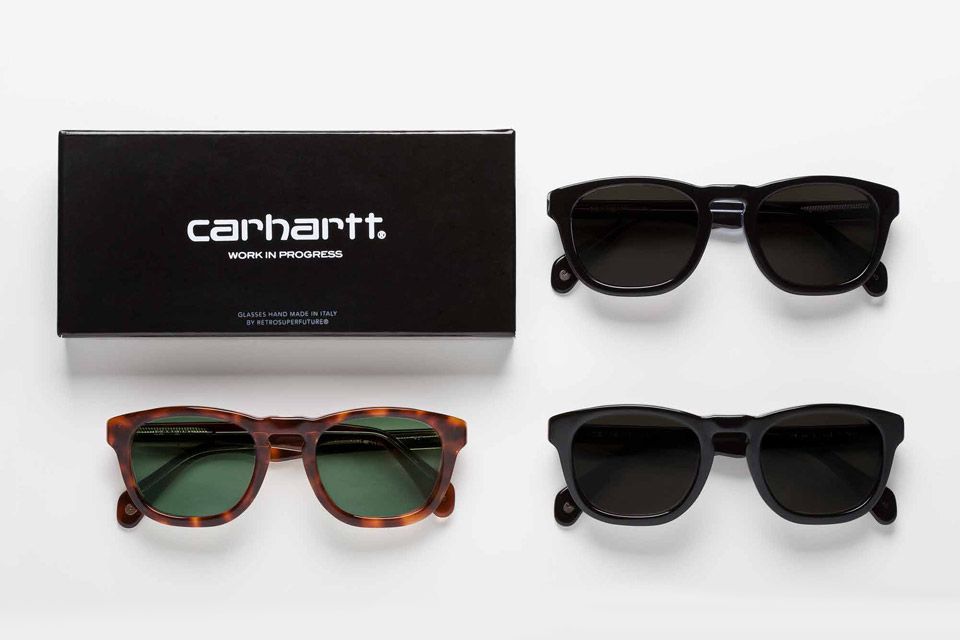 Retrosuperfuture is an Italian sunglasses manufacturer. In collaboration with Carhatt work in progress. They unveil very high quality and unique sunglasses for the Spring/Summer 2014 eyewear. They unveil some of the classic and timeless designs of sunglasses in the market. They unveil three models each coming up with a name of a particular place.
The Stokey is one of the collections. It is thin and elegant looking. It has a key-hole nose bridge and comes in different colors of the shiny black, the matte black and the Havana tortoise shell. It is made from very high quality bone material which is durable and of very high quality. The other stylish design is the Bright moor.
This is a softer and unconventional type of the way fare style. It is available in four colors of shiny black, matte black and the Havana tortoise. It is also made of very high quality and durable materials which make it look stylish and smart. The other design is the Hampton, it is a robust and stylish design, it comes in different colors of shiny black and matte black which look very smart and stylish.
All the glasses are handmade in Italy and are all fitted with the popular and high quality premium Carl zeiss cr 3a lenses and carhatts "c" logo on the arm. They are all durable and made to last. They are available for both men and women.