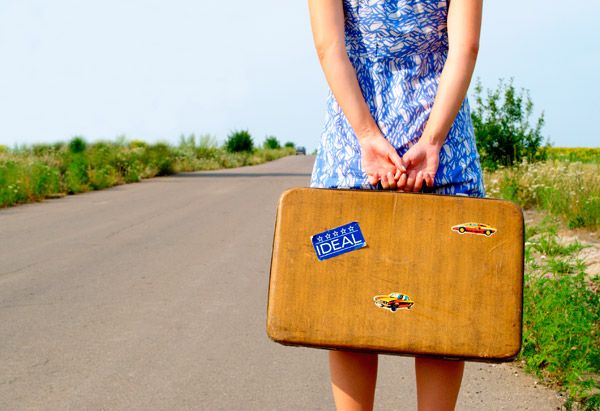 It might sound stupid and of course lonely but it can be fun actually. Many people are traveling alone and they of you who did it for the first time have great first impressions.
Why travel alone?
There are many benefits from traveling alone such as:
1. Solo travel can be the ultimate in self-indulgence; you can rest when you want and pour it on when you're feeling ambitious.
2. You choose EVERYTHING! If you travel with someone, sometimes you argue about certain stuff. Well, there is nobody to argue now. So, you decide everything!
3. Probably you will save money. If you were traveling with your girlfriend, now you will definitely save less money.
4. Meet new friends. Wherever you go, you will easier meet new friends if you are alone than if you're with couple of friends.
5. You will be more flexible. Some people find it easier to cope with unexpected setbacks and complications.
But also there are some downsides such as:
1. Your mistakes are only yours. There is nobody else you can blame. Everything bad that happens is only because of you.
2. Less safety. You are not that safe alone as you are with friends. So you must be very, very careful since there is nobody to watch your back.
3. You may experience moments of loneliness. This is especially for those who do it for the first time.