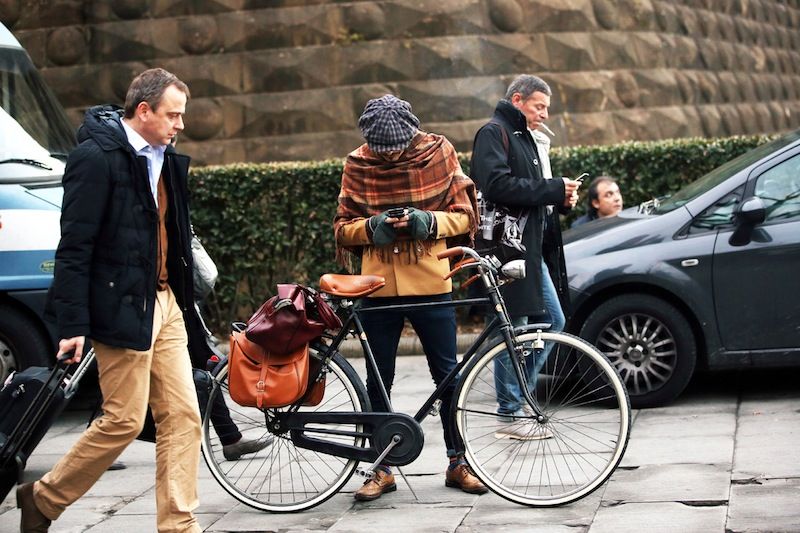 There are many reasons to consider traveling by bike. It's good for the body and mind, bikes are better for the environment and you get to see the world at your own pace. In addition, you'll save money that would otherwise have been spent on gasoline.
For beginners here are some useful tips:
1. Safety First. The most important aspect of traveling on your bike is to make sure you're as safe as possible at all times. Check your helmet before you leave and check that it fits snugly but comfortably and doesn't obstruct your view. Give your bike a once-over to see that all bolts are tightened, your brakes are working correctly and your bike changes gears smoothly. If you're going to be riding at night, install a light on your helmet and/or bike to let drivers and other cyclists know where you are.
2. Don't choose long destination. You are just not ready for it yet.
3. Wear Proper Clothing for Your Trip. It may sound like common sense but you'll want to consult the weather forecast before you head out. If you forget to wear a jacket when traveling by car, you may hardly notice the unpleasantness during stops to look around. But when you're exposed to the elements for hours at a time, you'll wish you'd been more observant of Mother Nature's plans.
4. Know How to Make Minor Repairs and Adjustments. The sound of air escaping a tire is one of the worst sounds a cyclist will hear. Flat tires are also quite common, so you should know how to change one. This basic knowledge will save you time and money.
5. Carry Your ID, Cell Phone and Money. You don't want to have an accident and you don't want to get stranded, but both unfortunate events can happen. If they do, you'll want to be able to call for help, so bring your cell phone.